GET RID OF DARK SPOTS AND HYPERPIGMENTATION ASAP
What is the Vitamin B3 Serum
Our Vitamin B3 Serum is a water-based serum made with extracts and oils which are blended to provide with you with a potent serum packed with all the best ingredients!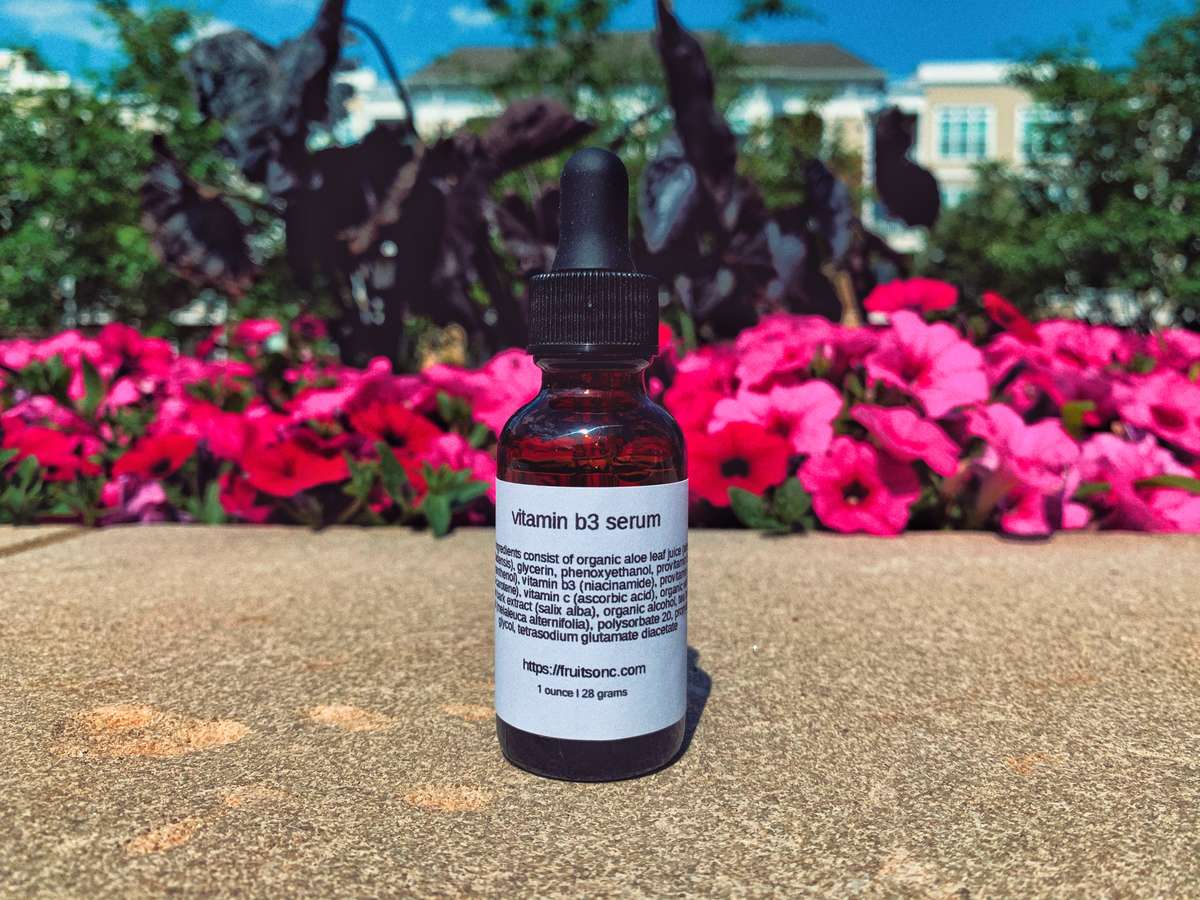 What is the Vitamin B3 Serum made with?
The Vitamin B3 Serum is made with Organic Aloe Leaf Juice, Glycerin, Phenoxyethanol, Provitamin B5, Vitamin B3, Provitamin A, Vitamin C, Organic White Willow Bark Extract, Organic Alcohol, Tea Tree Leaf Oil, Polysorbate 20, Propylene Glycol, Tetrasodium Glutamate Diacetate
What are the benefits of the Vitamin B3 Serum?
To use the Vitamin B3 Serum:

Simply add a few drops to your face after you wash your face and before you use your moisturizer!

The Benefits Inlcude:
Naturally soothing the skin and reduces the appearance of fine lines and wrinkles. It can also fade dark spots and hyperpigmentation due to the inclusion of Vitamin B3 and Provitamin A
Moisturizes and softens the skin while also healing irritated skin due to the Provitamin B5
Vitamin B3 Serum
Ever since I've been patiently waiting for this to arrive I have been over ecstatic about how it will add on to my skin care routine. Needless to say, I love it and how it feels on my skin before putting on the herbwood cream moisturizer. I would recommend it to anyone!
LOVE
I put this on before bed and since using the product my skin has visibly become smoother and even more toned!
love it!!!
usually after taking a shower my skin feels tight and red but this has been calming my redness & leaves me feeling freshh