DEEP CLEANSED PORES!
Get Healthy Skin Cells Right Away!
What is the Antioxidant Serum
Our Antioxidant Serum is a water-based serum made with extracts and oils which are blended to provide with you with a potent serum packed with all the best ingredients!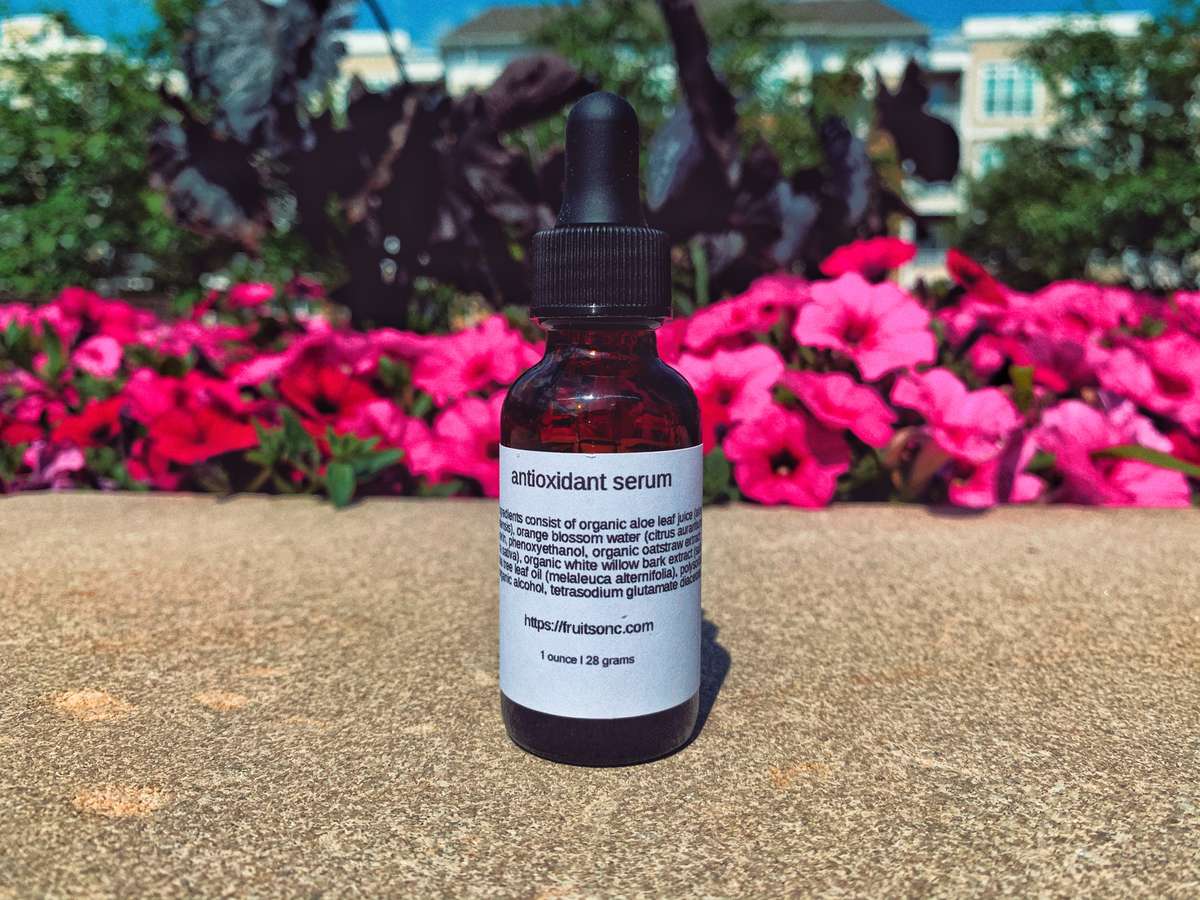 What is the Antioxidant Serum made with?
The Antioxidant Serum is made with Organic Aloe Leaf Juice, Orange Blossom Water, Glycerin, Phenoxyethanol, Organic Oatstraw Extract, Organic White Willow Bark Extract, Tea Tree Leaf Oil, Polysorbate 20, Organic Alcohol, Tetrasodium Glutamate Diacetate
What are the benefits of the
Antioxidant Serum
To use the Antioxidant Serum:

Simply add a few drops to your face after you wash your face and before you use your moisturizer!

The Benefits Inlcude:
Protecting the skin and preventing free radical damage while also hydrating the skin and combating inflammation
Soothing and cleansing the skin due to the inclusion of Oat Straw Extract
Stimulating the skin due to it containing astringents like Orange Blossom (Neroli) Water
Toning the skin while combating acne flare-ups due to the inclusion of White Willow Bark Extract and Tea Tree Oil
Antioxidant Serum
So far LOVING this serum! I use it in the morning and it makes my skin so smooth for the rest of the day !
Pore cleanser serum
I use the pore cleanser serum at night, which makes my skin feel nice the next morning