What is the Flowerlight Soap
Our Flowerlight Soap is a body wash made with high quality herbs and essential oils to help promote clear and acne free skin! It's made by infusing those same herbs into Grapeseed Oil, which is then added into Castile Soap—thus creating a powerful acne-fighting soap!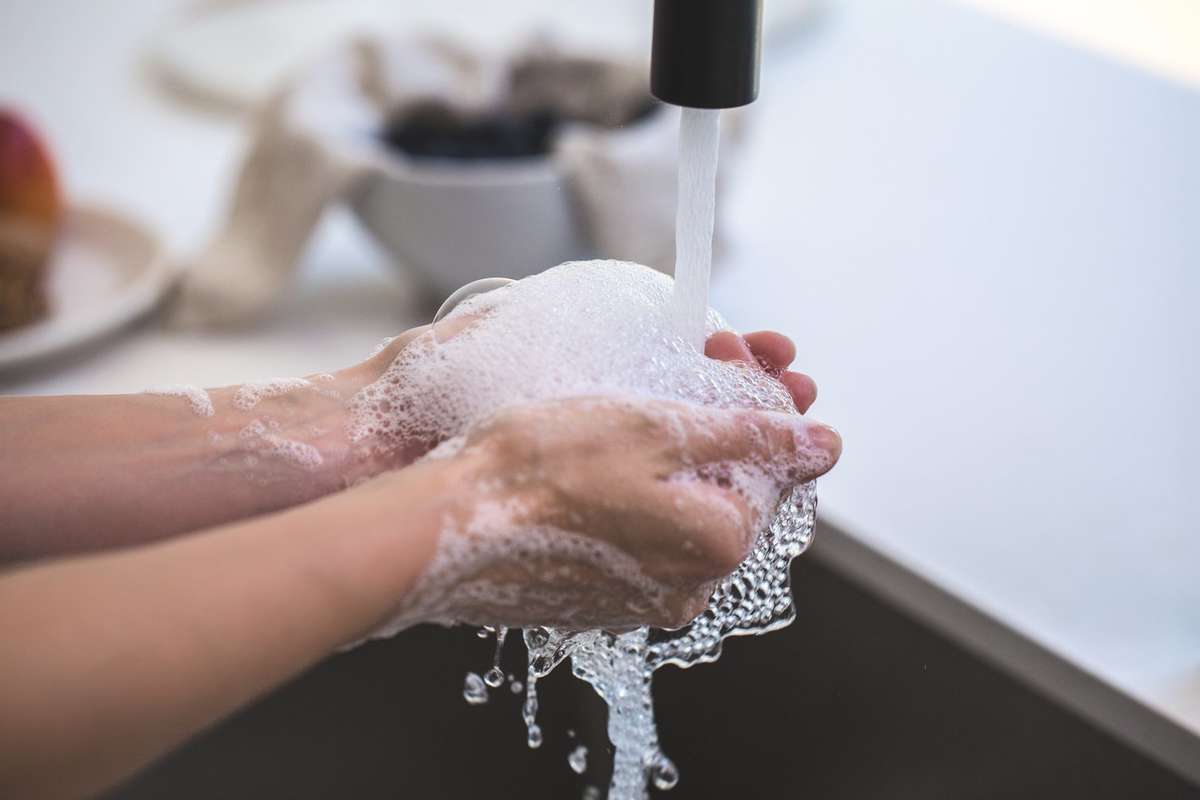 What is the Flowerlight Soap made with?
The Flowerlight Soap is made with: Castile Soap, Grapeseed Oil, Peppermint Leaf, Calendula Flower, Dried Rosehips, Lavender Petals, Red Clover, Dried Horsetail, and Fragrance
What are the benefits of the Flowerlight Soap
To use the Flowerlight Soap:

Simply apply a dime sized amount to damp skin as you would any other soap! This product isn't medicated, so it can easily be added to your current skincare routines.

The benefits include:


Promoting the removal of all common acne types (Fungal, Hormonal, and Cystic) due to the inclusion of Calendula and Horsetail
Providing relief to rosacea, psoriasis, and eczema due to the inclusion of Red Clover, Peppermint, and Dried Rosehips
Moisturizing the skin without drying it out due to Grapeseed Oil
Combatting painful inflammation and acne due to the inclusion of Lavender and Eucalyptus!
Wonderful Products!
I bought the Flowerlight Soap, lotion, and mask. The soap works so well that I only usually use the lotion once or twice a week, and probably won't even need it in the summer. The mask is a game changer entirely. I had HUGE angry bumps around my eyebrows and hairline that were visibly less red and were practically gone after washing my face, and putting on the mask for about 10 minutes. I'm a huge fan, and it costs a fraction of what I had been spending on products that were barely working.
Wonderful Product
This product works fast, within days some of my acne died down. It smells amazing too, a bit overwhelming at times but it's nice and makes my face feel clean
Flower light Soap
This has honestly changed my skin as I used to have bad cystic/hormonal acne and it cleared up a lot within a week and a half! I used so many chemicals on my face and none of this worked like this did, this is definitely a keeper in my skincare routine and I would highly recommend.
So awesome!
It really helped my skin! It also didn't dry out my skin like other face washes. Thank you ❤️
Flowerlight Soap
I bought the acne treatment for my son a month ago and his acne has cleared about 70%. He developed large, inflamed cystic acne and now his acne is flat and breakouts are less and less. Thank you for answered prayers.